Learn how CCCU Institutions Collaborate to Transform and Thrive
Since 1976, the CCCU has served as the leading national voice of Christian higher education. Today, CCCU's course sharing consortium, powered by Acadeum, allows faith-based institutions to seamlessly share courses, develop new programs, and expand general education courses to support student progress and accreditation requirements. Learn how CCCU member institutions are making an impact with course sharing.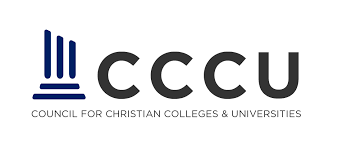 Join the Council for Christian Colleges and Universities Online Course Sharing Network
GUIDE
Learn more about the CCCU online consortium and how course sharing allows institutions to share and access open seats in online courses from mission-aligned colleges and universities.
How John Brown University Developed Three New Majors Through Course Sharing
BLOG
In two years, John Brown University successfully created and launched three new majors--Criminal Justice, Cybersecurity, and Disaster Relief--by leveraging the power of course sharing.
Webinar | Leveraging the Power of Course-Sharing for Student and Institutional Success
WEBINAR
Learn how faith-based schools within CCCU (the Council for Christian Colleges) are collaborating together to leverage the power of online course sharing for student and institutional success.
How can course sharing help you achieve your goals?