Better Together: Collaborative Strategies to Boost Retention and Student Progress with Cathie Cline and Adam O'Neal
Academic leaders at community colleges are facing common challenges, such as retaining students, ensuring velocity to completion, and accessing qualified instructors. East Arkansas Community College (EACC), like many colleges, was looking for ways to reduce roadblocks for students on the path to graduation by expanding course offerings and creating opportunities for students to regain academic standing. In this session, change agents at EACC will discuss strategies for increasing student success and cultivating institutional excellence through the League for Innovation in the Community College's online course sharing consortium, and how this unique network unlocks the power and expertise of a student-centric community.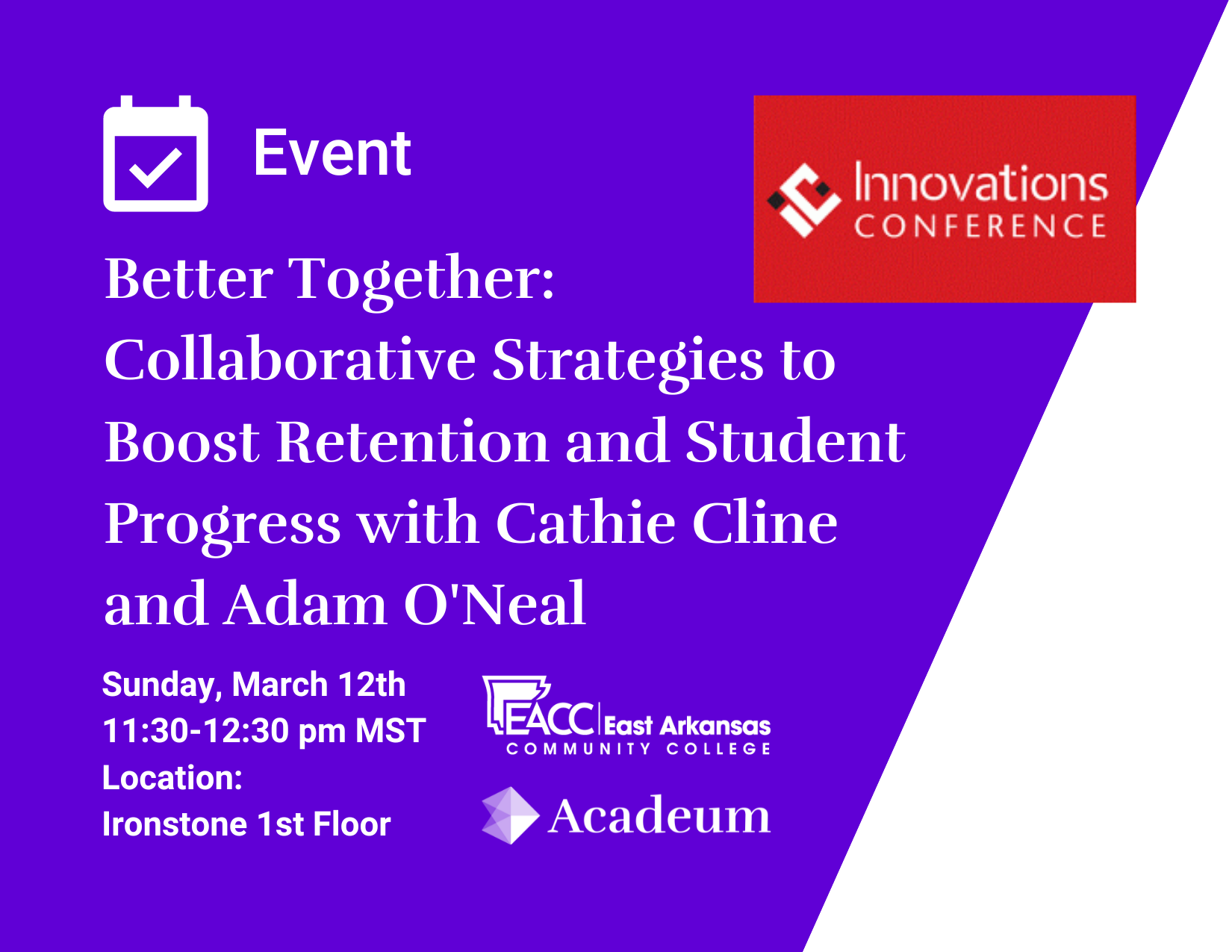 How Does it Work? Check Out an On-Demand Webinar
In this on-demand webinar, we cover how course sharing can help community colleges address critical challenges and meet strategic goals, including helping schools fill gaps in curricula, generating revenue from enrolling students.
Hear how leaders at Pima Community College, Northeast Iowa Community College, and Lamar Institute of Technology are using course sharing to bolster student progress and achieve institutional goals.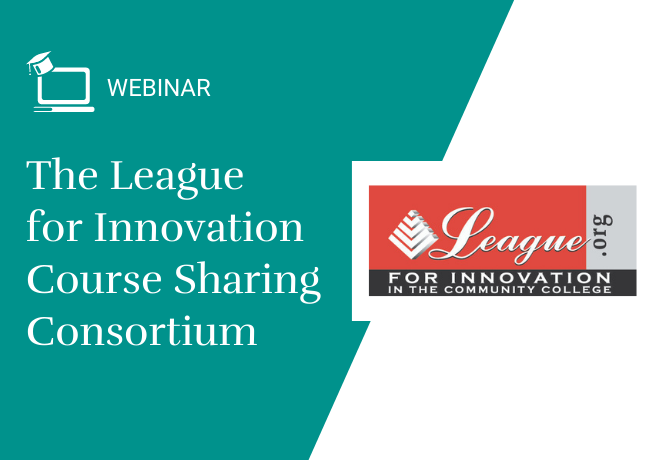 Implementing Sustainable Innovation: Course Sharing for Community Colleges
By: Salma Reyes
Much like online learning, the concept of course sharing is not new; for decades, college students have taken classes at nearby schools that offer seats for visiting learners. In fact, online course sharing originated in community colleges in the late 1990s (Walker, 2021). Today, given the recent transformations within higher education, alongside great strides in technology, the modes through which course sharing can occur now span across individual institutions, consortia, and online platforms and networks. Thousands of colleges and universities across the U.S. use course sharing frameworks to revitalize their curriculum, launch new academic programs, and expand course offerings. But how can community colleges specifically leverage this opportunity to achieve their strategic goals and implement sustainable innovations?
We are pleased to offer this consortium as an option for our members who are seeking alternative, innovative approaches to student access, success, and completion.
Cynthia Wilson
Vice President for Learning and Chief Impact Officer, League for Innovation in the Community College
Colleges Centralize Learning and Operations
NEWS
The League for Innovation in the Community College Online Course Sharing Consortium seeks to link community colleges to share learning content and break down barriers to access.
Community Colleges Seek to Share Classes Online
NEWS
A national online course-sharing consortium for community colleges aims to expand access to online learning. It's also an attempt to relieve budgetary and enrollment pressures after a particularly challenging year.
Community Colleges Have a New Option for Sharing Courses
NEWS
Community colleges will have a new option for sharing online courses through a consortium from the nonprofit League for Innovation in the Community College and course-sharing platform developer Acadeum.
How can course sharing help you achieve your goals?