Get Started: Your Guide to Boosting Summer Success
Is your institution just getting started, or are you looking to increase course sharing impact year-on-year? No matter where you are in the course sharing journey, this guide provides the tools you need to help students and see revenue gains this summer.
Watch Now: Summer Success Virtual Bootcamp
Watch our on-demand webinar to learn key summer term course sharing strategies to keep students on track for graduation and recover revenue.

What We Cover:
Proven course sharing use cases for summer 2022
Advice and tips from higher education experts and course sharing champions
Actionable steps and takeaways that you can implement now
Watch Now: Training: Acadeum Course Share™ Fundamentals
Our on-demand training session is meant for new users of Acadeum Course Share™. We cover course sharing fundamentals from enrolling your students in courses, to best practices around course approvals, and common questions so you can get the courses your students need.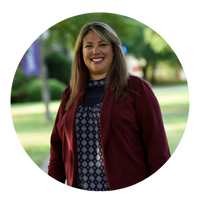 "Nearly 90 students registered for summer 2021 online courses [through Acadeum]. 16 improved their academic standing and 20 completed degree requirements to advance their progress. 9 students are now eligible for fall commencement because of course sharing."
- Monica Frizzell, Registrar, University of the Ozarks
Training: Acadeum Course Share™ Fundamentals
TRAINING
Register for a live training session to learn how to enroll your students in courses, best practices around course approvals, and have any of your questions answered.
What Course Sharing Looks Like: Year Two
BLOG
What does Year Two of course sharing look like? The buzzword for many of the institutions in their second year of course sharing is expansion.
Schedule a Strategy Meeting
Our institutional success team is here to help. How can course sharing help you achieve your goals this summer?